Guide to a Career in Teaching
Teaching Licensure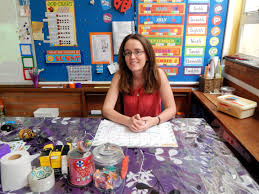 One of the most important steps towards being hired into your first position as a teaching professional is licensure. The licensing process begins with choosing the right degree program, which would include a program that has received accreditation from the CAEP. The minimum degree requirement for receiving a license is the bachelors, but some students do choose to move forward into a masters-level program as a means for standing out among their peers in the field. During your bachelors program – or additional teachers preparation program if you come from a bachelors in a field other than teaching – you can have the opportunity to engage in student-teaching experience that can help you practice your skills in the classroom setting.
This type of work experience can be very important to your future career as a licensed teacher. This step is also a requirement in your state, since teachers should have ample in-person experience and supervision prior to managing their own classroom. During your student-teacher time-frame, you should have a supervisor that can mentor you as your progress and also provide you with tips to help you increase the quality of your skills along the way. The in-person practical experience requirement could last anywhere from one semester to an entire school year depending on the program you are enrolled in.
Finalizing your student-teaching experience may likely be followed up by immediate preparations for the Praxis examination. The Praxis is the go-to exam for upcoming educational professionals interested in receiving credentials that can get them into the door of schools within their area. This test is offered in different formats that can be closely related to the type of teaching position you are interested in being a part of, such as elementary education or specific subjects in intermediate and high school. Teachers may be highly sought after in school systems within your state, so you are encouraged to explore which certifications could provide you with the most opportunity.
When you are applying for licensure, your state will want to see proof of your completed degree program, student-teacher experience, and Praxis scores. These components will be the ultimate determinants that decide whether or not you receive your initial practitioner's license in the field of teaching. Submitting your application along with all of the required documentation can help you to ensure the quickest return on your decision, which can help you get into a teaching position in the fastest time possible. Receiving your license in teaching should be followed up by continual training and follow-up applications for license renewal throughout your career.
View Licensing Information by State >>
Career Options for Teaching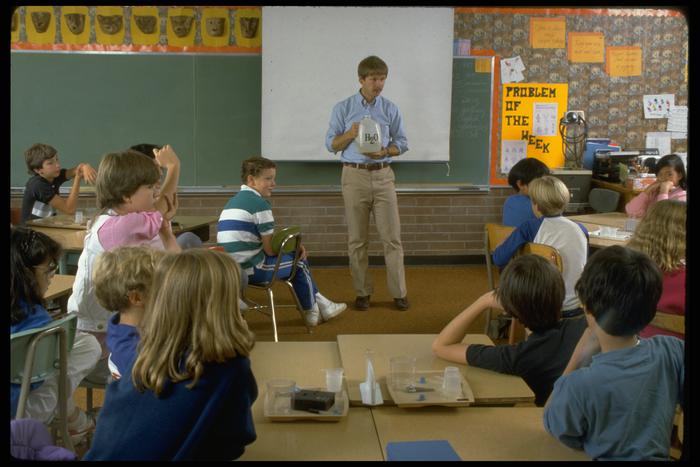 While there are very specific steps to take to ensure that you are qualified to become a teacher, it can provide you with an optimum level of excitement once completed. In the U.S., teachers are an important commodity in the improvement of societal standards of education and the overall quality of education provided to our children. Entry level teaching professionals can obtain careers as K-6 teachers, intermediate school teachers, or secondary school teachers. In some cases, experience paired with additional training could even qualify you for leadership positions within your school system. Here at TeachingDegrees.com, our team is dedicated to providing you with the most up-to-date information regarding your future career path and the most prominent opportunities available to you in the field.
Teaching positions are the most common job options for graduates of bachelors and masters programs in this field. Some teachers often pursue higher tier positions after they have gained some experience in the field, which can include positions that are focused on developing all-inclusive curricula or reviewing the status of school systems within their area. There are multiple options for you to consider as your progress in this field and our team encourages you to explore these career titles in depth. In the section below, take a look at some of the highest paid careers in the field of teaching. As you make your way through the educational and practical requirements, you are encouraged to set your sights on a career that is suitable for your goals as an educator and your philosophies on helping others.
More Detail on Teaching Degrees
All K-12 teachers are required to have at least a bachelor's degree. A four year program in elementary education is needed to teach children from kindergarten and beyond, while a preschool teacher may be able to find a job and begin teaching with an associate's. However, in today's competitive job market and the advancement of education resources and training, a bachelor's degree is preferred among employers.
Bachelor of Elementary Education
A Bachelor of Elementary Education can prepare you for a future of working with children in kindergarten through 6th grade. You will learn how to teach them the skills they need to develop across a variety of core subjects and such as language arts, mathematics, science, social sciences and electives.
Psychology and communication skills are also highly important to be a successful teacher, because beyond having the academic knowledge, you will need the problem-solving capabilities and social techniques that work well with children and will help you engage students as well as maintain a leadership position in the classroom.
Teaching Certification
All teachers are required to be certified, though the specific licensing and certification required varies among states. The Praxis Series is the most important of teacher certifications, offered in over 40 different states by the Educational Testing Service. Although each state has individual requirements and baseline qualification scores, the typical pathway is passing the Praxis I and Praxis II exams.
The National Evaluation Series (NES) is administered by Pearson, a computer-based testing provider. Although it is not offered in every state, the NES exam is a solid test to consider for certification as it is offers a thorough and inclusive test of teachers on a variety of different topics, including several academic subjects.
Finally, for instructors who want to go even further, the National Board Certification exam can be taken to demonstrate a teacher's exemplary knowledge of a specific subject. This certification provides advancement opportunities as well as the potential for salary bonuses and is administered through the National Board for Professional Teaching Standards.
Careers with a Teaching Degree
The type of undergraduate degree you earn will determine which professional pathway you take, and there are several options to consider right from the start. An elementary school teacher, high school teacher and ESL teacher are the most common teaching positions that provide educators with constant face-to-face interaction with students in both public schools and private institutions.
Elementary School Teacher
Kindergarten and the years spent in elementary school provide children with the formative skills they will use throughout the rest of their lives, as well as experiences that go on to shape their entire identity as teenagers and adults. A teacher of these levels will have a knowledge of all the core subjects and teach children things such as math, reading, science, social sciences and the arts.
View all Elementary Education programs >>
Requirements
A Bachelor of Elementary Education and in-state license are the baseline requirements for an elementary school teacher.
Work Environment
An elementary school teacher can work in a public school or licensed private educational institution. Many college preparatory schools offer classes to children beginning at age 4 and continue throughout their entire academic career. Private schools may offer higher quality teaching materials and a smaller student-to-teacher ratio, though the demand for qualified and passionate teachers is greater in public schools, particularly in poorly funded areas.
Elementary school teachers work school hours and spend additional time off after work and during the weekends and school breaks grading papers, organizing lesson plans and preparing for classes. They usually do not work during the summer holiday, though they will return earlier than students to begin preparing for the upcoming academic year.
Salary
The Bureau of Labor Statistics reports the median annual salary of an elementary school teacher to be $53,090 as of May 2012.
High School Teacher
A high school teacher works in secondary education schools instructing grades 9 through 12, with students who are approximating 14 to 18 years of age. They are specialized in a specific field such as algebra or biology, and instruct that topic on a rotating period of classes according to the particular high school's schedule.
High school teachers face additional challenges in the work place as they are dealing with adolescents, all of whom are going through one of the largest transitory periods of their lives and require more particular and focused emotional support and effective communication that younger children.
Requirements
A Bachelor of Secondary Education and in-state license to teach are needed in order to become a high school teacher.
Work Environment
A high school teacher can work in either a public or private school, and the experience will vary depending on the institution. Small schools may leave a teacher seeing the same students daily, while larger public schools will have a teacher instructing 5 classes with 28 or more students.
The demand of this large amount of students calls for additional work outside of the classroom, particularly hours spend grading papers and exams, organizing lesson plans and meeting with parents and staff. Teachers are also held responsible for the results on standardized testing at all grade levels, though for high school teachers this can be a cause of even more persistent stress given that they are attempting to prepare students for a life post-graduation.
Salary
The Bureau of Labor Statistics reports the high school teacher's median annual salary to be $55,050 as of May 2012.
ESL Teacher
Many parents move to the United States in pursuit of a better life for themselves, but especially for their children. These children are often scared and dealing with a large amount of additional stress as they attempt to acclimate to a new country and culture, which includes mastering a new language of which they may understand very little.
This compiled with the need to stay on top of their regular academic instruction requires a dedicated teacher who has both the knowledge of a traditional teacher as well strong patience and persistence.
Requirements
Depending on the level of school they wish to teach, an ESL teacher will need at least a bachelor's degree in elementary, secondary or post-secondary education, preferably with a minor or concentration in English as a second language. Many ESL teachers earn a standard bachelor's degree and then obtain their Master of Education in ESL or a graduate certificate in the field.
Work Environment
ESL teachers can work across all fields of the education system, but in public schools and private institutions they deal mostly with elementary, middle school and high school aged children.
The ESL department is often separated from the common population, so they will be required to implement all the core courses that the student would learn in the standard classes on their own. An ESL teacher could also serve as its own unique class, helping students comprehend what they learned in their regular English-speaking courses as well as working on language-building exercises such as word games, puzzles, reading and literature, videos, computer work and quizzes.
Real-life interaction is also highly important, so a big part of the job is holding conversations with students in English and encouraging them to contribute while building a level of confidence that will allow them to interact with their peers and the outside world.
Often times an ESL teacher may be required to be fluent in a language other than English, most often Spanish, in order to more effectively communicate and comfort their students. It is important that an ESL teacher has a strong appreciation and understanding of other cultures, as well as the psychology of moving and acclimating to a drastically new environment, particularly on children.
Salary
Many ESL teachers work part-time and receive hourly wages as opposed to the set figure of a full-time instructor. The actual schedule and hours will depend on the particular institution. Some schools may only need an ESL teacher a few times a week, while areas with higher immigrant populations may require one full-time.
The Bureau of Labor Statistics reported the median annual wage of an ESL teacher to be $24.57, and likewise a full-time instructor's income to be $51,110 as of 2013.
Top 3 Teaching Employers
You may wish to earn a degree and wind up working at one of the same schools you attended as a child and were inspired to join the education field in the first place. Or maybe you have your eyes set on the horizon, across state borders and in an entirely new place.
While a public or private school is the traditional route, there are also companies that hire educators and can provide unique experiences that will help you grow both professionally and personally. Fast Company published an article on the top 10 companies for educators, and three of those are featured below.
Kaplan
Kaplan is one of the nation's most trusted and recognized names in test-prep. Millions of students' lives have been changed by the one-on-one attention they've received throughout the company's 75 year history.
The admissions process for employees is extensive, but the job opportunities in both the US and Canada are enriching and unique in that you don't just belong to a school, but a corporation. Kaplan caters to students at various educational levels in addition to providing graduate and professional courses through programs like Kaplan Medical.
LearnZillion
Since its humble launch in 2011, LearnZillion is headquartered in Washington, D.C., and is a unique educational platform that strives to provide valuable resources and support for teachers. At present, the company has 120,000 registered teachers and together they work to provide lesson plans and resources based on the Common Core State Standards initiative that has been adopted by forty-four of the fifty states.
The idea of Pedagogical Content Knowledge (PCK) is at the heart of all of LearnZillion's content and they strive to provide teachers with resources and materials that will go on to be instructed to millions of students.
Beyond 12
Although nearly every student in the U.S. has access to secondary education, only 10 percent of high school graduates from lower-income families obtain a degree compared to the 50 to 75 percent of middle and upper-income children. Beyond 12 is a San Francisco based non-profit that offers online tools for high schools to track the course of alumni as well as an early detection system and student engagement site.
Their mission is to bridge the gap between low-income students and universities to ensure that everyone, regardless of their financial background, has equal opportunity to receive higher education. The organization has various positions available, but also hires college coaches.
These individuals have been out of college for three years or less and work hands-on with high school and college students from underserved backgrounds across the country providing guidance and support that will help them navigate the complicated and often times overwhelming high school-to-college transition.
Helpful Teacher Resources
The Bureau of Labor Statistics' page for information regarding Kindergarten and elementary school teachers in the United States.
http://www.bls.gov/ooh/education-training-and-library/kindergarten-and-elementary-school-teachers.htm#tab-1
The Bureau of Labor Statistics' page for all information regarding high school teachers in the United States.
http://www.bls.gov/ooh/education-training-and-library/high-school-teachers.htm#tab-1
An explanation of a Master of Education as well as the different career options available to a person who earns one.
http://teach.com/how-to-become-a-teacher/teacher-education/master-of-education
Fast Company's list of the top 10 businesses in education.
http://www.fastcompany.com/3026328/most-innovative-companies-2014/the-worlds-top-10-most-innovative-companies-in-education